Well, another great invitation came our way to spend a few days in the fresh mountain air, with some spring sunshine and 3 days skiing – clearly this was a no-brainer!
Grand Massif opened last year and is one of Club Med's luxurious 4 Trident resorts (trident is the 'star' rating that Club Med uses). Set in the Alps in an area called Samoens at a height of 1600m and just 90 mins from Geneva. Club Med resorts are All Inclusive and this resort is pleasantly spacious and boasts stunning alpine views. Typical of all Club Med resorts, the dining is excellent and the children's facilities are second to none.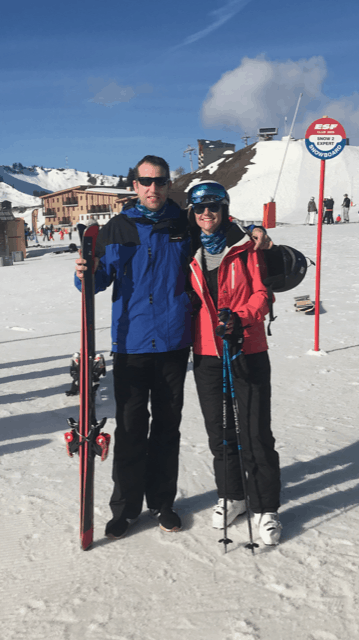 Skiing at Easter is regarded as a lovely time to of year as the weather is warmer and the snow conditions are still pretty good. Having said that we often only recommend the first week of the holidays thinking clients will have better snow…so we were intrigued to ski the second week…and we were pleasantly surprised!
The resort offers ski in /ski out and there are plenty of lifts right from the resort to take you to neighbouring resorts and towns. It was easy to ski up to 20km per lesson which was great!
Grand Massif is set at an altitude of 1600m and we have always had a pre-conception that this was too low for Easter skiing…well another myth busted! The resort is ski in the Grand Massif domain that reaches a height of 2500m. This we felt was ample for most skiers at this time of year and the 265km of runs were varied and nicely challenging.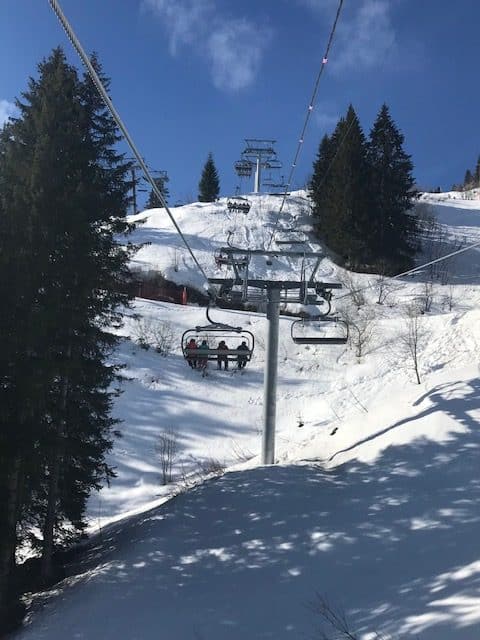 The resort boasts the most stunning unspoilt views due to its remote location and there are 2 fabulous restaurants to enjoy too. The most popular dining option is the buffet style as for families it really ticks the boxes with so much choice. However there is also an a la carte option open for lunch and dinner – so my advice is to leave the kids in the kids club for a little longer and enjoy a relaxing meal for two – with a chilled glass of rose of course!
In our opinion, Club Med has really improved their standard of accommodation over the past few years and whilst a super luxurious room is not always required for a skiing holiday, the rooms and suites here at Grand Massif are delightful, spacious & modern. 
In fact throughout the resort, there are huge windows allowing you to soak up the wonderful mountain views!
So if a ski holiday is on your bucket list and you want to have everything included with exceptional childcare, then a Club Med resort is for you. A top tip too, is to call us for a quote for the second week of the Easter holidays as the snow is still great and its a more affordable week! 
Call Christian or Claire for more info – 020 8891 0166