Thames Travel was established in 1983 when founders John and Constance Green using their years of travel experience opened a high street independent travel agency in the heart of East Twickenham.
Creating a bespoke travel service for the local Richmond and Twickenham area, Thames Travel soon gained a loyal following, many of who plus their children and grandchildren remain avid clients to this day!
Fast forward to now, their middle son Christian & his wife Claire proudly run the family business, having met at University studying a degree in Travel, which was followed by a year backpacking around the world. 
With a team of exceptional travel advisors, Thames Travel continues to grow through fantastic client referrals and recommendations and regularly wins prestigious industry awards and accolades.
Get in touch and let us help you plan your next adventure!
Christian Green
Managing Director
Christian has grown up along-side Thames Travel as his parents John & Constance started the business in 1982 when he was just 3 years old. Read more >>>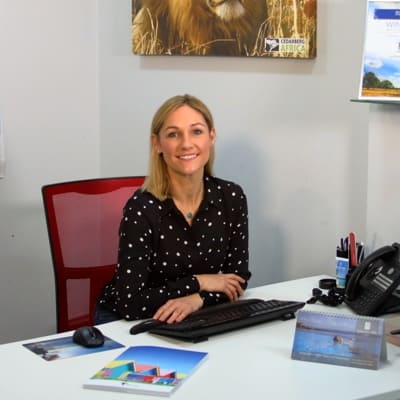 Claire Green
Travel Director
Claire is married to Christian and joined Thames Travel in 2015 having worked for 12 years in hotel marketing which took her all over the Caribbean, gaining valuable knowledge of an exquisite group of boutique hotels. Read more >>>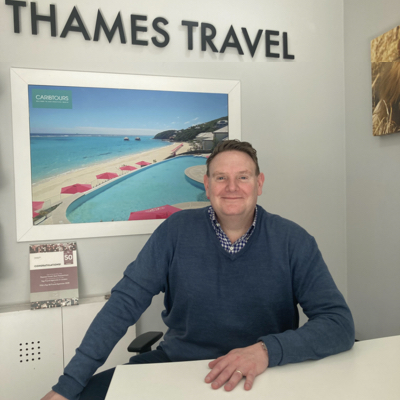 Nick Samuels
Independent Consultant
Nick has been in the travel industry for over 35 years and has been very fortunate to travel extensively during that time. As well as having travelled to most of the Caribbean and Indian Ocean Islands, he also has a passion for Australasia, having visited Australia and New Zealand numerous times. Read more >>>
BEST SMALL BUSINESS IN RICHMOND!!
A massive Thank You to everyone at the Richmond Chamber, a fabulous evening, we are delighted with our award
ASPIRE – LEADERS IN LUXURY 
Feeling really proud to be recognised as one of the Leaders of Luxury in the travel industry! Thank you Aspire for a superb event!