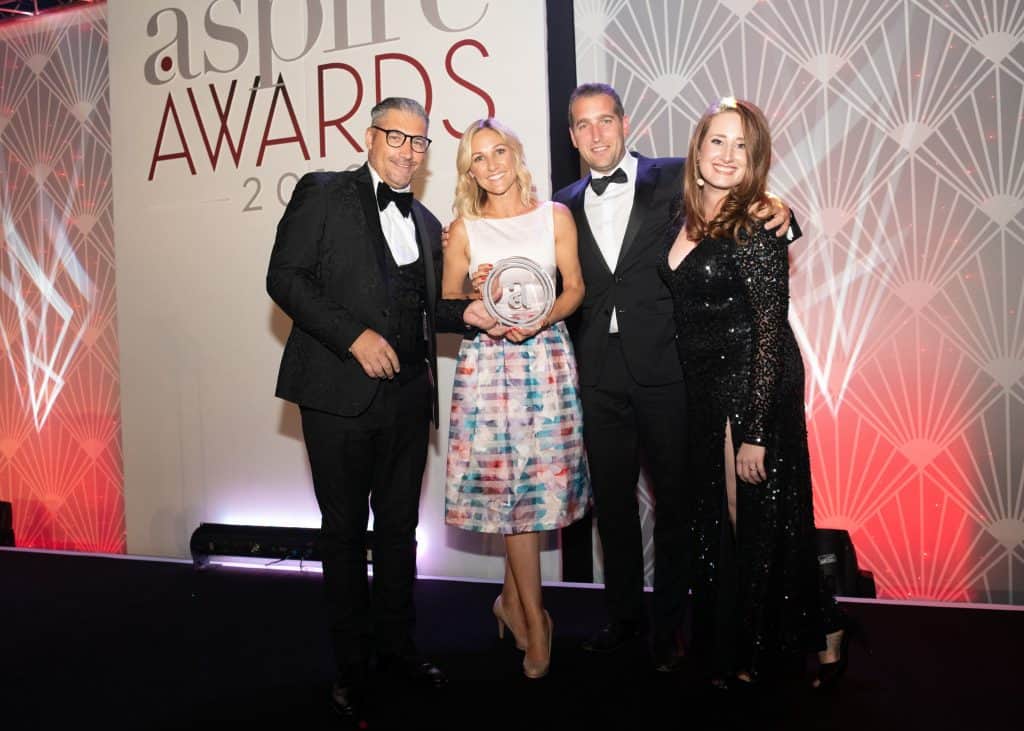 LOCAL INDEPENDENT TRAVEL AGENT PICKS UP COVETED NATIONAL AWARD
Earlier this month, local Richmond independent travel agent, Thames Travel picked up one of the UK travel industry's most coveted awards at the Travel Weekly ASPIRE Awards in central London.
The award – 'Best Use of Content' – was presented to Christian and Claire Green of Thames Travel on Monday 9th September at a glittering dinner at the St Pancras Renaissance in London, with 300 of the industry's most senior luxury travel executives in attendance.
The ASPIRE Awards are staged by Travel Weekly, one of the UKs leading travel magazines, and the event is dedicated to celebrating the best brands, representatives and agents in the high-end travel sector.
ASPIRE editor Hollie-Rae Brader said: "The luxury travel sector continues to grow with more businesses launching high-end products or focusing on affluent travellers. The 'Best Use of Content' Award was open to agents who drive impressive marketing and social media strategies. Entries had to highlight the agent's focus on content and social media, giving examples of content, marketing materials and social media posts sent to clients to encourage them to book, with examples of how they have used digital and print channels to improved their business in the past 12 months."
On presenting the award to Thames Travel, Ms Brader added: "This agency has taken a personal approach to digital content. I think we all know that 'people buy from people' and this agency heroes its team throughout all created content. Our judges liked this agency's firm focus on the family sector, with campaigns focusing on mums in the local area."
Claire Green of Thames Travel commented: "We are all thoroughly delighted to win this award recognising our commitment to creating great content for our luxury clients. Having a young family of our own, we understand the importance of getting that family holiday spot-on, and we enjoy sharing our own experiences that resonate with our growing family market. We work hard to offer an exceptional personal service to each of our clients and feel this has been paramount to our continued success."
Thames Travel is an award-winning independent travel agency with more than 35 years' experience in arranging holidays worldwide. They pride themselves on offering clients a high level of personal service and attention to detail and have a knowledgeable team who are able to offer suggestions and tips to ensure clients have the perfect holiday. They have long-established relationships with many of the UK's leading tour operators, hotels and airlines and offer customers 100% financial protection. 
For more information, contact:
Email: [email protected]
Website: www.thamestravel.net
Telephone: 020 8891 0166