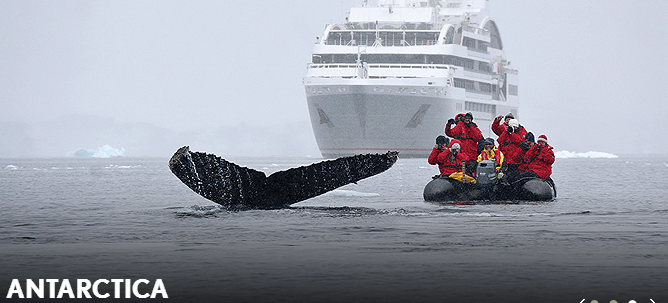 Go on a journey of discovery with Tauck
Welcome to our May newsletter! This month we thought we'd take the opportunity to inspire you to one day want to take an adventure of discovery that becomes your very own extraordinary travel experience.
If you've recently passed our office, then you will have seen our latest window design by Tauck and we really hope you like it! This eye-catching design showcases the breadth and diversity that Tauck has to offer and a glimpse into the staggering 140 guided journeys to more than 70 countries, all of which operate as all-inclusive tours.
Whether your idea of adventure is to the alluring Antarctica where massive glaciers of ice seem to rise from the sea and glisten in the mid-day sun or to Japan to explore castles, temples, shrines and world-class gardens, or to travel to Manitoba in Canada where the magnificent polar bears slowly lumber towards Hudson Bay to prepare for winter…the list of must see and do's is seriously endless.
Tauck are the true experts in this style of experiential travel and I've chosen what I believe to be the creme de la creme of their tours, so do keep scrolling to find out more.
Well that's all from me this month. I thank you once again for choosing to book your holidays through us and we look forward to hearing from you if we can help with any of your future travel plans.
Kind regards
Christian
Managing Director  |  020 8891 0166  | www.thamestravel.net
Like & Follow:  Facebook  / Twitter