Song Saa Private Island, Cambodia
Described as an ethical luxury resort, this carefree paradise is an intimate escape, crafted with love and inspired by its natural surruondings. Song Saa Private Island offers luxury, serenity and a deep connection with the enviromnent. Staff (and guests if the wish) take part in daily beach cleaning walks and there are ongoing conservation programmes in the area, including fisheries, a coral nursery and a tropical marine protection project. In addition to this, educational excusions are a crucial element of what they do, for guests and locals. The Song Saa Foundation supports community development, raising funds for local school supplies and provides medical assistance to remote areas.
1 Hotel, New York
Gone are the days of dull hotels with drab interiors, lilttle or no atmosphere and limited amenities. Welcome to 1 Hotels – sleek, spacious, well designed lobbies and celebrity-driven restaurants. With destinations in New York, Miami Beach and Hollywood, the 1 Hotels are built and run on a number of sustainability keystones. From reducing plastic and minimising the hotels' enviromnental footprints through energy and design strategies, to encourgaging guests to use electric cars during their stays and using reclaimed materials throughout the interiors, the franchise is takking steps big and small to look after the planet.
Ikos Andalusia, Spain
Brand new for 2021, the Ikos Andalusia is the latest addition to the renowned Ikos collection. With a shimmering tropical coastline and its dynamic lifestyle, the picturesque Estepona and glamourous Marbella area is the ideal home to Ikos Andalusia, offering so much to see and do. Guests will be able to enjoy a wide choice of beautifully designed indoor and outdoor pools or soak up the sun on the exclusive beach area. The Ikos staff are well known for their attentive service to meet guests needs with refreshing drinks and tempting snacks, while the ever popular beach childcare service is included at no extra cost. The All Inclusive style at Ikos resorts make them perfect for couples and families alike. Ikos Olivia, Aria, Oceania & Dassia are located throughout Greece, making the Andalusia an even more exciting addition.
The Happiest place on Earth – Costa Rica!
A place with so much sunshine and natural beauty it's easy to see why the people of Costa Rica are so happy! This inspiring destination is renowned for its incredible biodiversity, the purity of its rainforests, the pristine charm of its coastline and for having some of the best adventure activities in the world – not to mention being a true pioneer in sustainability and eco-tourism. But whatever it is that conquers your heart in Costa Rica, there is only one way fit to descirbe the feeling you'll get from a holiday here and it's perfectly wrapped up in the country's most popular saying – pura vida! (pure life!). We can help design the perfect experience in Latin America that's right for you.
Kyoto, Japan
As you'll know, Japan expected millions of visitors last year for the 2020 Olympics meaning there are a plethora of shiny new hotels, additional train routes to exciting new destinations and heaps of government investment, so there has never been more reason to visit Japan's abundance of colourful shrines, fascinating geisha distrcits and age-old Buddist temples. 
The stunning imperial city of Kyoto gets a closer look this time – a city of grand palaces, Shinto shrines and exquisite gardens. While Kyoto is an undeniably modern city, pockets of historic Japan linger here, where kimono-clad geisha still shuffle along narrow, lamp-lit streets. There are theatre performances, tea ceremonies, rambuntious monkeys and blooming cherry trees when the season permits. Visitors can learn all about art, tea, Zen Buddism and other pillars of Japanese culture all within the borders of this easily-accessible city.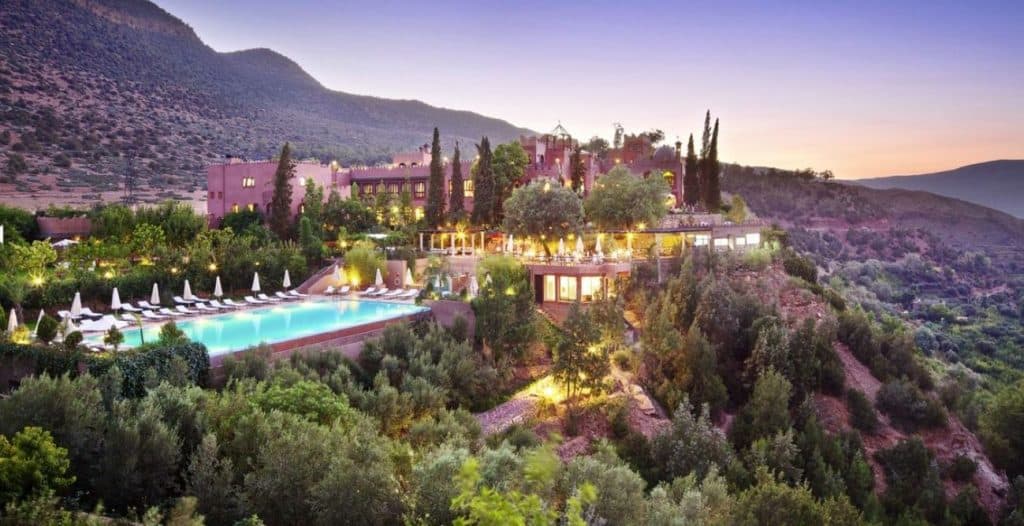 Kasbah Tamadot, The Atlas Mountains, Morocco
We're predicting many of you will be looking to escape to large open spaces once we're able to and The Atlas Mountains tick all the boxes, being just a few hours flight from the UK. Whether you're a keen walker, would like to take on a more challenging trek to the peak of Mount Toubkal, go mountain biking with a guided group or spend a few days wild camping with the local Berber people – the choices are endless.
After a few days exploring the moutains our top recommendation would be to check into the award-winning Kasbah Tamadot that was bought by Sir Richard Branson during one of his famous ballooning expeditions. Each of the 28 rooms and suites has been individually decorated to reflect the beautiful architecture of the building and features antiques from all over the world. And as for the view – we think it's a winner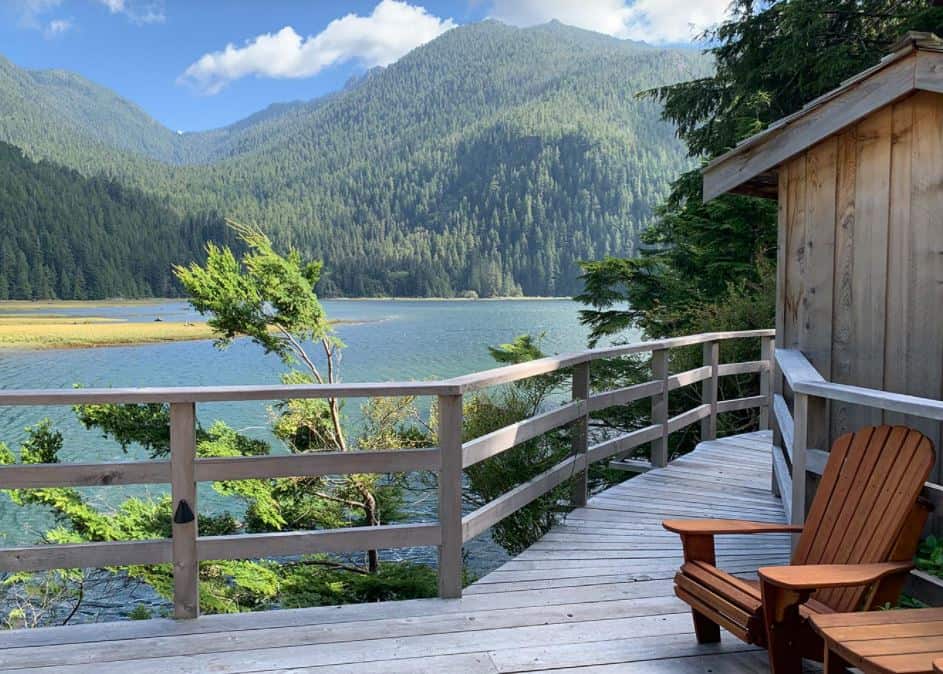 Clayoquat Wilderness Lodge, Vancouver Island, Canada
A visit to Clayoquot Wilderness Lodge is like no other. Gloriously remote and set in one of Canada's wildst and most astounding natual settings, the losge is designed as a luxury settlement of turn-of-the-century prospectors, complete with canvas tents and central guests outpost. The lodge offers guests an unforgettable experience where the landscape adn wildlife combine in an enchanting adventure. The adventure-filled days are enhanced by locally sourced produce, sustainable dining & fine wines from British Colombia vineyards. 
Guests have direct access to 600-acres of gloriously wild nature reserve  where opportunities for advenuture, education, natural enrichment and personal connection abound. Experiences span equestrian, marine-based, land-based, helicopter and fishing adventures. 
A 3 or 4 night stay is ideal and fits perfectly with exploring the rest of Vancouver Island as well as Vancouver itself.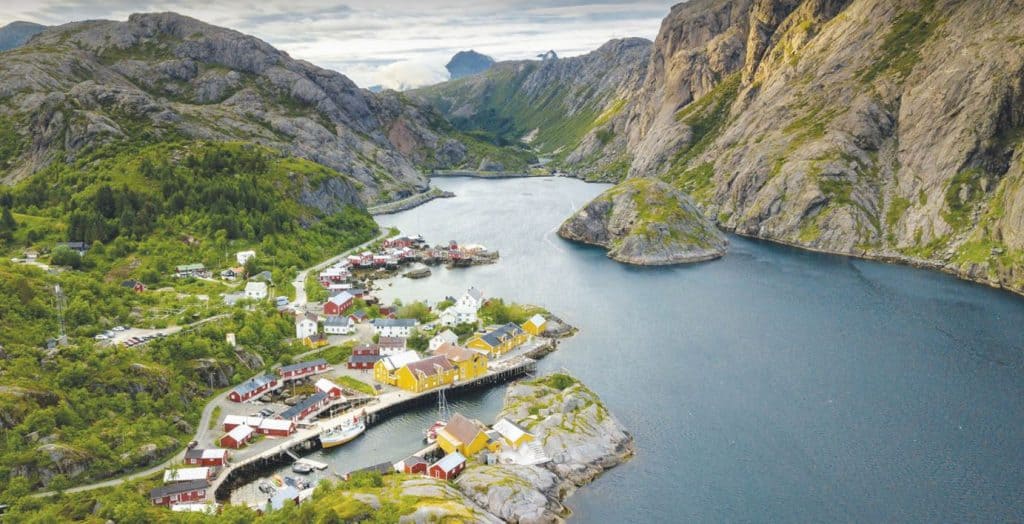 Nusfjord Arctic Resort, Lofoten, Norway
Searching for that solitude and return to nature to escape the past year? Then allow yourself to soak in the essence of Lofoten. Enjoy magnificent views from the open air sauna, take a guided walk through the historial centre or indulge in the fine dining experiences with ingredients from the pristine natural surroundings. Above all, Nusfjord is a haven for adventure and reconnecting with nature. Wake up in your traditional fisherman's cabin, swaying on wodden stilts on the salty seafront. There are 20 high-end cabins, each with a history that have been uniquely tailored to proivide guests with the best experience Lofoten has to offer.
Other adventures and experiences are co-created with local inhabitants. Guests are invited to set off on a true nordic fishing excursion with Captain Jan Martin and his crew, or else kayak under the snow capped peaks, or trek the ancient moutain pathways for panoramic views of the Lofoten archipalego.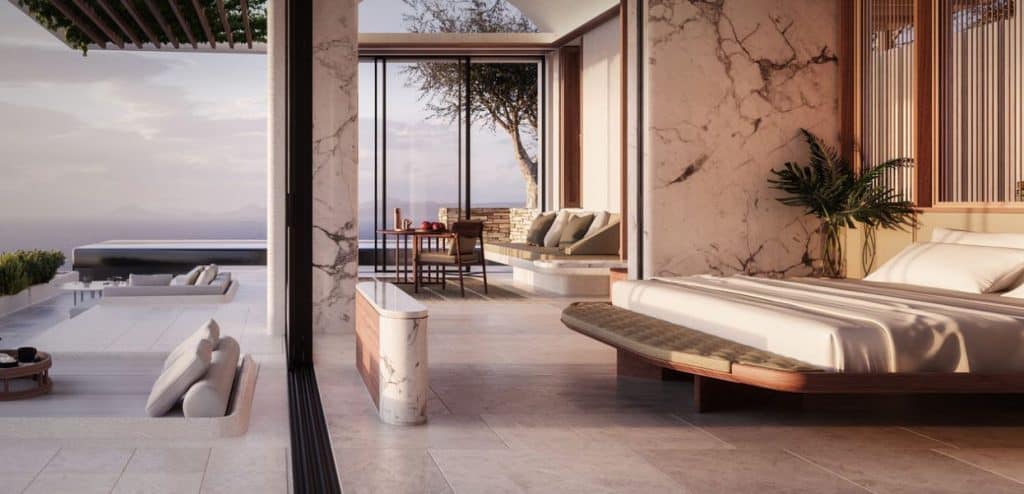 One & Only Kea Island, Greece
Brand new for 2021. Situated in a stunning 65-hectare beachfront site on the west side of the enchanting Kea island in the Cyclades, One&Only Kea Island is a new luxury retreat, currently under development and due to open in 2021. Home to resort style rooms, suites and villas, it will also offer an enviable collection of private homes to call your own.
The island of Kéa is known as a haven of breathtaking natural beauty. Undulating landscapes are peppered with vineyards, olive groves, ancient trails, and terracotta-coloured villages. Set apart by a sprawling forest of oak that harbours a fascinating array of birds. A true hiker's paradise. Unspoilt beaches and hidden coves decorate the shoreline, as numerous shipwrecks form a playground for scuba divers and colourful marine life.
Vila Vita Parc, The Algarve
Already leading the way to perfectly balance environmental concern with family luxury, is Vila Vita Parc in the Algarve. Having already won the award of 'World's Leading Green Resort' in 2015, the lush 22 hectare grounds are watered with desalinised seawater from the nearby ocean and plans are underway to use this system for all of the resort's water. The delectable food such as fresh fruit jams and traditional olive oil is locally sourced from the hotel's very own farm, and all of the meat is free range.
The hotel's dedication to sustainability not only helps guests feel good about their stay; it enhances the authenticity of the experience. Local pottery complementing the traditional architecture and luxurious Portuguese bathroom amenities mean that guests don't ever get wrapped up in the resort bubble, but are thoroughly immersed in traditional aesthetics.
A true family-friendly resort, children are kept entertained 24/7 with an incredible kids' club, there is a complimentary shuttle to nearby beaches as well as several water sports on offer too. Another littel gem that is suitable for both couples and families alike.